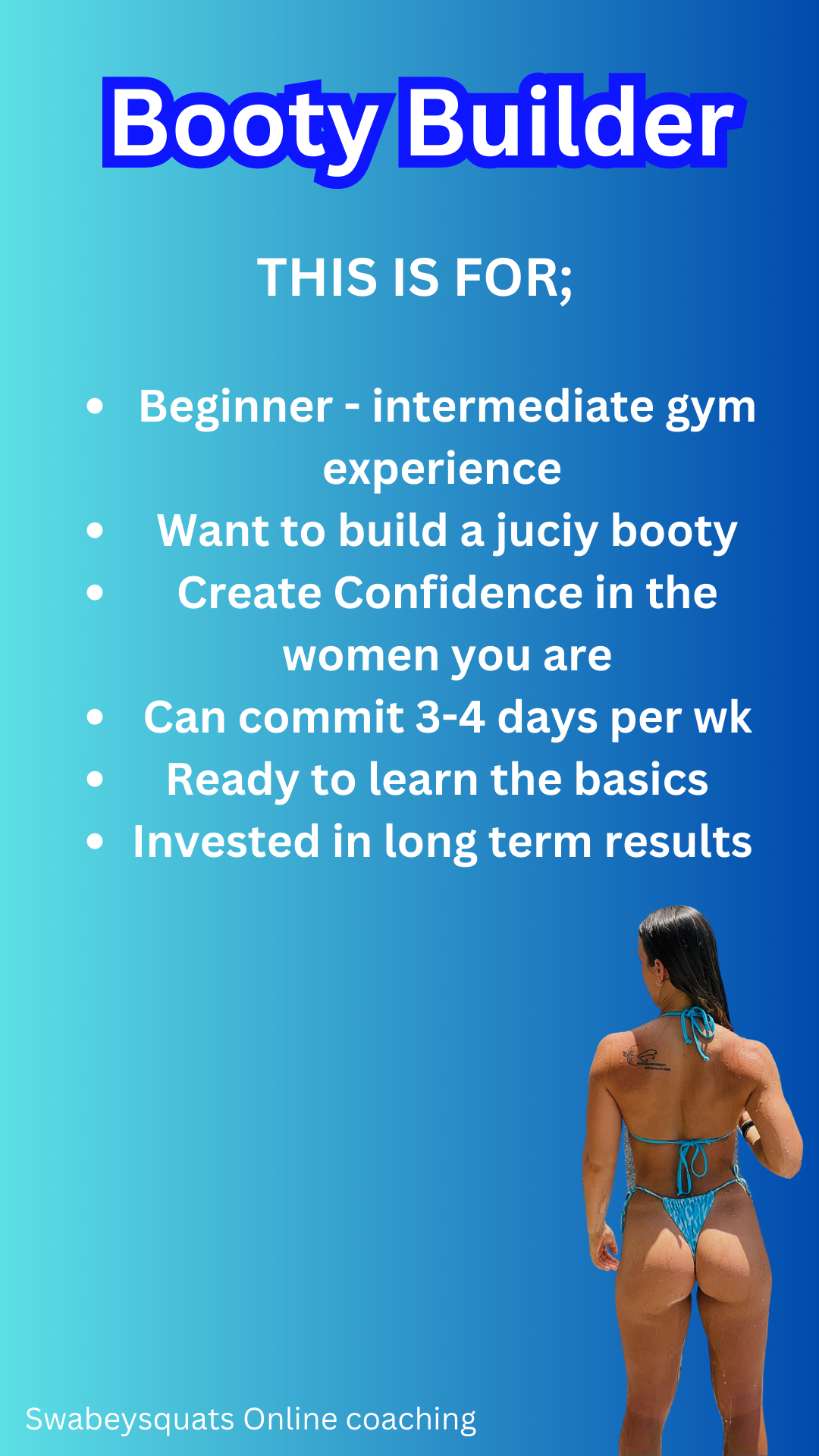 Booty Builder
For the women ready to Evolve.
We are focusing on building juicy assess and creating Confidence in who you are and how you look
I AM IN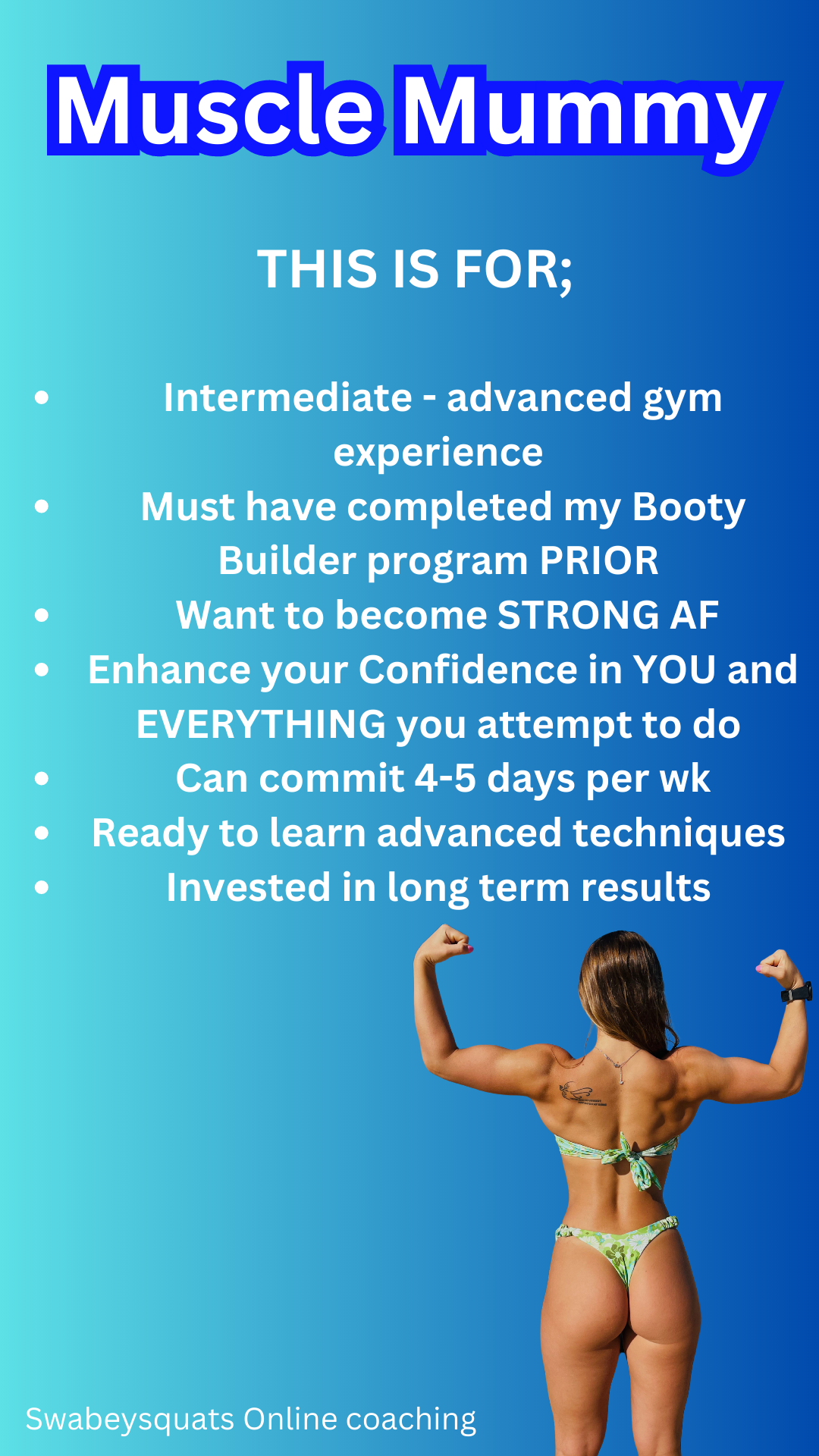 Muscle Mummy Athlete
For the women ready to become Strong , Fit & Sexy AF!
W are focusing on building max strength, fitness and that Muscle Mummy Boss Bitch Confidence.
I AM IN
BBP Ebook V1
For the girls who want to learn how to build Rounder, Fuller & Thicker Glutes and transform into the strongest , Sexiest, Happiest version of yourself!
I AM IN